"Sometimes I Need To Be Alone"
I follow a bunch of surfer butt models on Instagram (via Tinder) and I'm obsessed with their updates. They post so many pictures of themselves that they have run out of caption ideas. I have compiled a list I like to call 'Instagram non-sequiturs' that illustrate this very point…
Notice how there is neither rain, nor storm
Don't fall asleep on the beach you'll get sunburned, girl! My college friends still call me 'Spot' because I passed out in Cabo and they put a bunch of bottle caps on me while I lay in the sun for hours with no sunscreen.
I photoshopped a cup of joe in this one so it would make more sense
'Insomnia' apparently girls are just exhausted on the beach, who knows
College can diiiie. Notice it's just a screenshot of the beach she's on
Ummmm, frown less? You are frowning in this picture
I know that dudes probably post as many annoying selfies as women (mostly in the gym) however I'm not about to follow a bunch of bros so please forgive me
Justin Decker
It turns out, the last girl I hooked up with wasn't, in fact, a drug addicted retard after all. Nope, she has Lyme disease. I feel like an asshole for posting her updates on here now.
I went to her FB profile and found out she has the new timeline feature, and upon further inquiry I noticed that in around spring of '09 the posts started getting strange (that's apparently when the bacteria started eating her brain). She started writing in ALL CAPS AND RUN-ON SENTENCES.
I felt somewhat guilty for making fun of her after finding this out. Truth be told, I vowed to go around just ASSUMING that every idiot I encounter has Lyme disease just to be abetter person. 
              Then I saw this post:
A few months back I created a fake Facebook profile for Devin 'The Dude' Copeland who is a bizarre rapper from Texas. I created the profile so that I could be in an ironic relationship with him. My mother thought it might be real and is worried about me, here is the email she sent: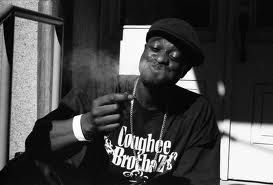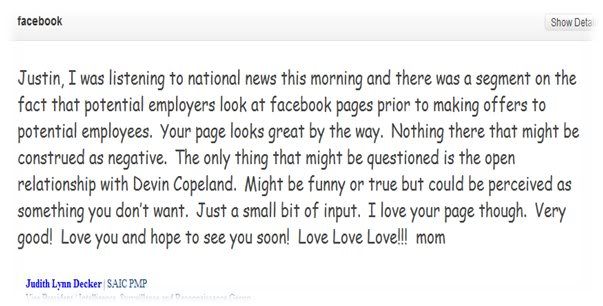 I'm tired of performing in front of sold out crowds in comedy clubs night after night, hooking up with gorgeous drunk coeds only to be dumped as soon as they realize I don't hang out with Nick Swardson…I'd much rather perform in some cavernous art gallery or in the back of a comic book store in front of 17 sober vloggers who GET IT!
 Sound familiar?
 I have heard comedians come up to me and say this for years now, so much so that I have outlined a simple 3-step plan of action to make an act work in front of the comedy dorks and dickheads.
 1)      1) Slightly alter the jokes you already have
 For example: Let's say you have a joke that has killed for years that goes something like this – "Where are my black people at? Cool, anybody from the projects? I always wondered, why do they call it that, what kind of project never gets fixed?"
This is a solid joke. Short. Well structured. Relatable. However, you can never tell this joke in an abandoned warehouse where some film students are putting on an afterhours variety show.
What this joke achieves in it's brevity, it sacrifices in it's lack of socio-economic awareness and sensitivity that this PC generation expects to be spoon-fed on a daily basis. It needs to be altered…
Change "where my black people at?" to "I had a roommate in college who was black (and him being black is relevant to this story) and he lived in the projects growing up"
-          Now, what you will notice about this is that this already makes the set-up too long. DON'T WORRY. Most of the audiences you will be performing in front of are sober and see so much comedy that they will have the attention span for a long, drawn out, personalized set up.
You can keep the punch line the same as long as you add a qualifier such as: "the government treats every task like a middle school science fair project: nothing needs to be accomplished because they are using other people's money."
 You get the point. The line doesn't even need to make sense so as long as it is delivered with a sense of smugness that feeds the ego of the privileged audience.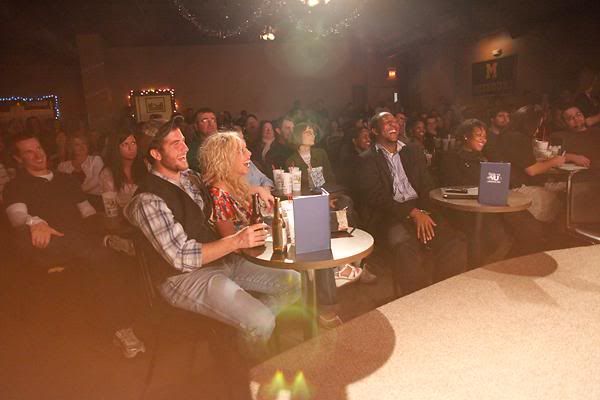 2)      2) Emasculate yourself
 In the '80s and '90s it was commonplace for a comedian to deliver punch lines and set-ups with a certain confidence, cadence and swagger that was to be expected of a solo performer who was onstage with no tools or accompaniment other than a single amplification device.  This is not the case anymore for reasons unknown, so if it helps, get on antidepressants, rescue a cat and grow a beard to make this transition more seamless.  If it helps, when doing alternative rooms, leave the microphone in the stand - it will leave you vulnerable and prevent you from strutting around onstage. When the mic is in the stand your act becomes ALL ABOUT THE JOKES. Also, try to keep the sports-talk to a minimum.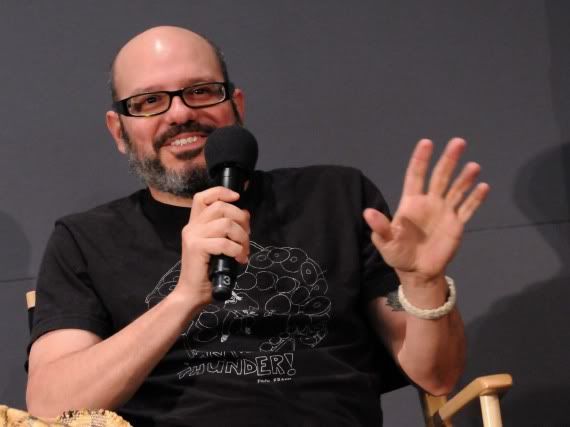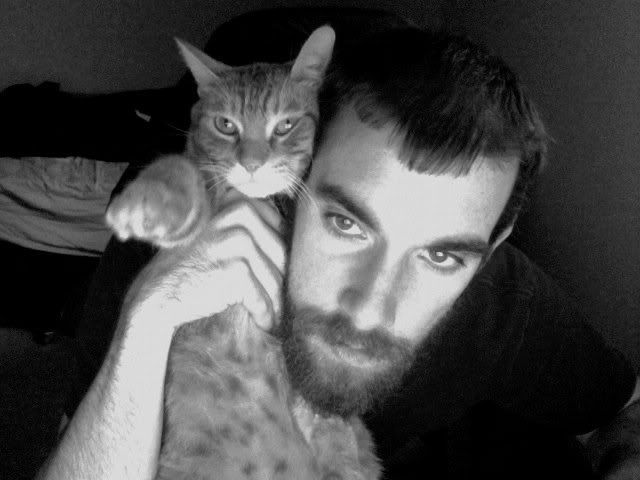 Don't believe me? Test this out: write a sports tweet and watch yourself lose 5 followers. In contrast, combine a Star Wars reference with the upcoming election. Gain some followers. Told ya. Now that we have made your jokes significantly longer and stripped them of any real opinions, we must now talk about self-promotion.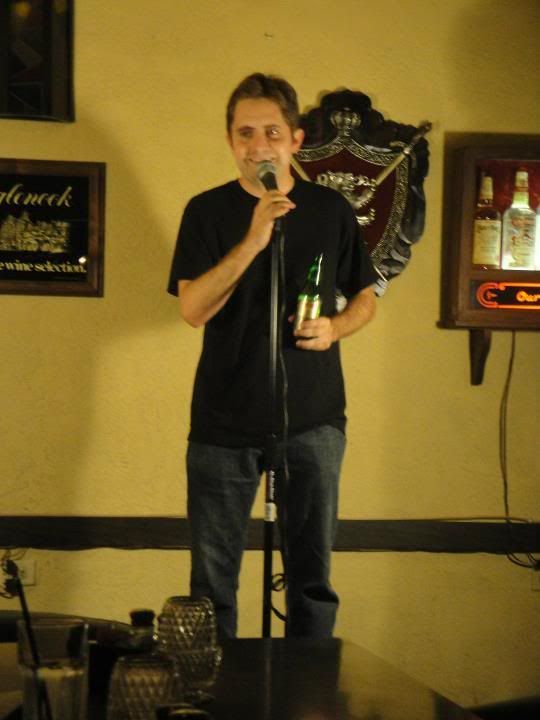 3)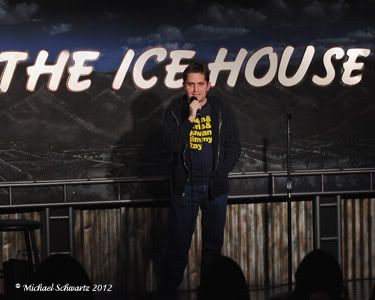 3) Creating hype
 Step #3 is the most important step in becoming an alternative comedian. Since alternative comedy shows are frequented only by other alternative comedians, it is of utmost importance to make friends with as many comedians as humanly possible. Being funny offstage is just as important to being funny onstage. It doesn't matter how funny you are, if people don't like you, they will step outside for the hangout and ignore your entire set. Also, don't feel bad if you have a bad set in a comedy club, the important people won't be there to see it anyway. There are many different ways to get your name out there.  For me personally, I've been increasing my social networking presence – I've been #ff'ing on twitter, poking on facebook, and even killing it on Instagram! Get out there guys and have fun! Being an alternative comedian can be fun and exciting, and you will meet friends for life. Just don't expect to make any money.
(feel free to unfollow @justin_decker)
Well that headline is obviously true so I don't need to elaborate any further. Hi! My name is Scott. I'm a comedian in Los Angeles that writes and performs in all sorts of fun things. Most of which you've never heard of. I list writer first because I started writing long before I started…